Joint bearings – Gel bearings – Joint eyes – Metric – Inch





Joint bearings fall into this category: they are used in hydraulic cylinders and are also suitable for medium radial loads.
Bearings with a hard chrome surface on a PTFE surface must not be lubricated for optimum operation and, on request, a sufficiently long service life.
It is important that the load ratings for maintenance-free spherical plain bearings are lower than bearings with steel-to-steel bearings.
Material: Steel ST52, C45, Steel, Stahl, Hardened Steel, Zinc Plated, Ptfe, Hard Chrome, Fabric, X39Cr13, Niro, SS, Stainless Steel, Stainless Steel, Stainless Steel, Stainless Steel, Niro, 304, 316, Bronze, Bronze
The most well-known spherical plain bearings gel bearing Gelenkköpfe metric or inch are: Type GE UK ES 2RS according to ISO 6124/1, DIN 648, DIN 24555, DIN ISO 12 240-1, series E, F, G, C, H, M, K, from WSW, Askubal, LS, Elges, Ina, Iko, Igus, SKF, Nachi, among others. GE GAC GEC GEEM GEM GEH TXE TXA GEG XT HT HC ZO AX DO AW GX GEZ GK SABP GAKR SAKAC SA SAS GAR SIPB GIRK SIKAK SI E SIS GIR SIA 4 5 6 8 10 12 15 17 19 20 22 25 30 31 34 35 38 40 44 45 50 57 60 69 70 80 88 90 95 100 101 107 110 114 120 125 127 140 152 160 180 180 2000 2000 250 250 280 320 340 380 380 420 440 2RS SX ES EC C FO DW DO AX F M POS .


Type GE–E, GE–ES, GE–DO, 2RS


Type GEG–E, GEG–ES, GE–FO, GEH–E, GEH–ES, 2RS


Type GEEW–ES, GE–LO, GEG–ES


Type GEEM–ES, GE-HO, GEM-ES, 2RS


Type GEZ–ES, GE–ZO, GEZ–ES, 2RS


Type GEC–XS

Type GEBK–S


Type GE–C, GE–UK, GE–C, GE–EC


Type GEG–C, GE–FW, GEH–C


Type GE–ET–2RS, GE–XT, GE-UK, GE–TXE, GE–TXA, GE–EC, 2RS


Type GAC–S, GE–SX


Type SI–E, SI-ES, SIS-ES, GIR–DO, SIA–ES, 2RS


Type SA–E, SA–ES, SAS–ES, GAR-DO, 2RS
Cellasto sealing
We also supply PU Polyurethane Cellasto seals and seals for spherical plain bearings, radial spherical plain bearings and rod ends. The Cellasto gasket / seal type CD SK and GE is available in many sizes acc DIN/ISO 12240-1. Type Cellasto Elastogran seals are: CD4GE ,CD5GE, CD6GE, CD8GE, CD10GE, CD12GE ,CD15GE, CD17GE, CD20GE, CD25GE, CD30GE, CD35GE, CD40GE, CD45GE, CD50GE, CD60GE, CD70GE, CD80GE, CD90GE, CD100GE,CD110GE, CD120GE, CD140GE, CD160GE, CD180GE, CD200GE, CD220GE, CD240GE, CD260GE, CD280GE, CD300GE, CD4SK ,CD5SK, CD6SK, CD8SK, CD10SK, CD12SK ,CD15SK, CD17SK, CD20SK, CD25SK, CD30SK, CD35SK, CD40SK, CD45SK, CD50SK, CD70SK, CD80SK, CD90SK, CD100SK,CD110SK, CD120SK, CD140SK, CD160SK, CD180SK, CD200SK, CD220SK, CD240SK, CD260SK, CD280SK, CD300SK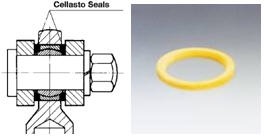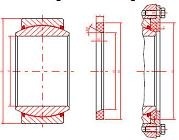 Are you looking for joint bearing, hydraulics, pneumatics, cylinder, radial, radial, axial, axial, gel bearing, weld-on gel eye, weld-on gel eye, screw gel eye, screw gel eye, spherical plain bearing, schräg angular contact gel bearing spherical plain bearing, gelenkköpfe, rod ends , this kind of spherical plain bearings for hydraulic or pneumatic cylinders or general machine construction in metric or inch. ? Then call us!