What are plain bearings?
Bearings and cylinder liners are the counterpart of the well-known ball bearings. Motion applications with bearings can be found in all industries, such as: slow and fast applications, light and heavy applications, abrasive and clean applications. Every industry has its own preference for a type of bearing, and every application has its own preference for specific variants. Examples include roller bearings, ball bearings or slide bearings such as composite slide bearings or bronze slide bearings.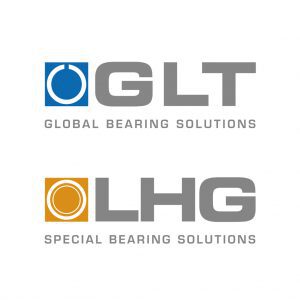 Materials:
Bronze
Bronze / PTFE
Niro / PTFE
PTFE / Steel
Bronze / Steel
POM / Steel
Sinterbronz
C67
Spring steel 55Si7
Bronze Plain Bearings:
The most important property of bronze bearings is that these slide bearings must be lubricated. When properly lubricated, these bearings can withstand very high loads.
Steel Pom Plain Bearings:
POM plain bearings have been developed for lubricated applications and consist of three layers: a steel jacket and a sintered bronze layer impregnated and overlaid with polyacetal (POM) bearing material. The steel jacket provides the mechanical strength and the sintered bronze layer provides a strong connection between the steel jacket and the running layer. POM plain bearings are designed for grease lubrication applications and the running surface is normally provided with a pattern of grease pits that serve as a reservoir for the grease.
Sinter bronze plain bearings:
The most important property of sintered bronze slide bearings is that the bearings are mainly suitable for hydrodynamically lubricated conditions, i.e. high speeds. due to Due to the porous structure, there is a lubricating medium in the material, which gives the material self-lubricating properties.
Application areas:
Offshore – Oil Rigs
Inland shipping – Ships
Civil engineering – Bridges/locks
Agriculture – Hydraulics
Machine construction – Food industry
Construction Building – Cranes
In our range we have plain bearings as well as thrust washers or sliding bushes from GLT/LHG. We offer a range of more than 7000 different sizes.
More about bearings and cylinder liners
Is the size you want not listed? then inquire about the possibilities.
We also supply customized slide bushings.
On our website you will find more about plain bearings and cylinder liners.
View all our other bearings here.